Episode 21: Dr. Shinkai Hakimi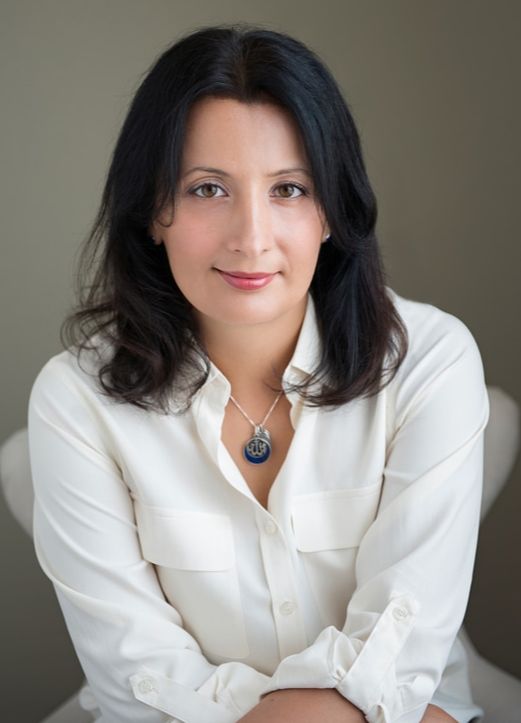 "Find ways to deal with your successes."
Dr. Shinkai Hakimi, Pulmonologist, Girls Education and Refugee Advocate
On finding purpose through helping others
For her 37th birthday, Dr. Shinkai Hakimi planned a surfing and yoga trip with her friends to Nicaragua. In that moment, she had no idea that a change in plans would transform her life's mission.

Instead of taking the surfing trip, Shinkai landed on the Greek Island of Lesvos giving medical care to refugees living in camps. Lesvos has become a "ground zero" for the refugees fleeing to Europe from Syria, Afghanistan and other war torn countries. This on the ground, direct experience with refugess led Shinkai to start a medical non-profit called Bridge To More.

A medical doctor by trade, Shinkai is a champion for girl's education through her work with the non-profit, Sahar. Sahar empowers women and girls in Afghanistan by building and supplying girls schools, training Afghan teachers, preventing early marriage, and coding classes for Afghan women.
Podcast Details
Find out from the podcast how Shinkai:
Transitioned from Afghanistan to a small farm town in Iowa and how that experience shaped her identity
Wrote letters to herself as a young child and the goals she had for herself
Exposes the hard truth about medical school while putting some big decisions on hold
Found spirituality through her relationship to solitude, nature and God
Took a solo trip through the desert and the lessons she learned
Changed course on an annual birthday trip, how she found herself in Greece and how this led her to start a non-profit
Describes her first experience meeting the refugees
Follows her curiosity to discover new paths in life, including moving to a new town where she knew no one
"It's your resilience and what you have inside of you that propels you forward....don't get held up by your failures."- Dr. Shinkai Hakimi
About Shinkai
A firm believer in the power of education for all, Dr. Shinkai Hakimi, a native of Afghanistan had to flee her homeland with her family in the early 1980's due to the Russian invasion. Her family was granted asylum as refugees in Germany. Eventually immigrating to the United States, Dr. Hakimi and her family settled in a small farm town in Iowa. As far back as she could remember education was of the utmost importance in her family, regardless of gender. Dr. Hakimi went on to complete her undergraduate degree at Washington University in St. Louis, and then to medical school at the University of Iowa. She is trained in Pulmonary/Critical Care and is currently working in Northern California.

Dr. Hakimi is a board of director of the non-profit, Sahar, which aims to get more girls in school in Afghanistan. In 2016, she spent two weeks on the Greek Island of Lesvos, helping provide refugees healthcare.